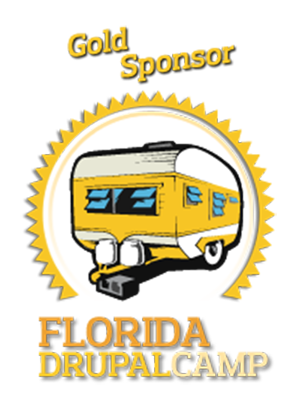 March 4, 2014 (Sarasota, FL ) —For the second consecutive year, boostDFM is a Gold Sponsor for Florida Drupalcamp 2014, the annual conference that gives web developers worldwide an opportunity to learn, network and discuss web development and the Drupal content management system.
This year's Drupalcamp also marks increased involvement from the award-winning digital agency, who will send speakers to lead two different sessions.  
"We're pleased to be presenting sessions in multiple tracks this year," said Stephen Barker, Vice President of Technology. Barker will discuss Geolocation-Based Site Polymorphism while Director of Client Experience Chris Laney will speak on How to Manage a Client…Drupal Style.
About boostDFM
Innovative. Interactive. BoostDFM is a media and brand design firm based in Sarasota, Florida and located at the intersection of technology, content and interactivity. From web presence to brand design to custom programming including Augmented Reality (AR) and mobile apps, boostDFM's philosophy of simple yet striking media design translates into respect, ROI and engaging client experiences across industries and across the nation. Visit www.boostDFM.com and find out how boostDFM will make the difference in your media.