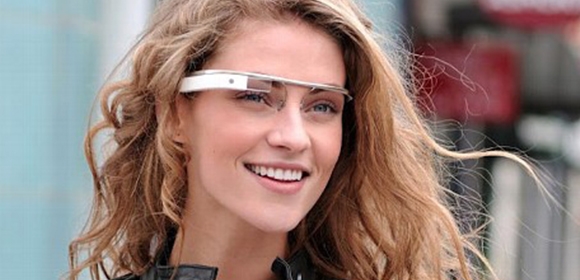 Google Glass is less than a year away
The highly anticipated Google Glasses are about a year away from regular distribution. There is no doubt the $1500 price tag may send people away, but with the buzz currently all over the internet it seems that this could be a bigger success than analysts might have thought. Google Glasses, also known as "Glass," sent out beta version of the glasses to some select developers and users to start testing. Developers are being encouraged to start developing apps for the device. However, regulators are already fighting to ban the glasses since you can be recording without anyone realizing that you are recording. In fact, a bar in Seattle last month bans the glasses from being worn inside. Google says they are committed to developing social etiquette and helping in cases were privacy could be compromised. Even with the $1500 price tag, do you think you will buy them?
Windows tablets tackle market share
Those who thought Microsoft was out of the game in mobile spoke too soon. First quarter reports are in, and Windows tablets account for 7.4% of the total market share. This is over 100% better than last year's first quarter. Microsoft has invested in Windows 8 and marketing to get this product to the masses. Recent research shows the Windows 8 operating system has failed among users on PC, but has widely been accepted in the mobile and tablet space. To help demonstrate how Windows tablets measure up against other manufacturers: Apple owns 48.2% and Android owns 43.4% of the market share. While Microsoft has a long way to go, they are headed in the right direction.
Interns champion social media, result: epic fail
Were you sending around your conference table and knew you had to start posting on Facebook - so you hired the intern to manage your company's social media? This seems to be a common tactic among business owners: to hire the first person out of school to manage your brand online because they are cheap and have a Facebook account. Research now shows that this is one of the worst mistakes a business owner can make for a few reasons. First, do you really want someone that doesn't understand your brand discussing it on the Internet? Second, do you honestly believe they understand analytics and best practices for you to have success on social media? Success is related to ROI in your marketing efforts. Are they able to provide you with goals and plans to execute strategies? What happens if they fail? Do you receive weekly or monthly reports that can't be forged? When selecting a social media strategist, consider these questions. Hire a marketing expert.
LinkedIN masters contact organization
LinkedIN masters around the world were excited about the new contacts update LinkedIN made this week. LinkedIN is putting a better focus on helping its users stay connected with their business contacts by including a new app called LinkedIN Contacts. Analysis has already been running to the blogs to talk about how great the organization is, especially the app on smartphones. One article started by saying the LinkedIN Contacts "manages contacts better than your iPhone." For those who have many contacts and use LinkedIN, you might want to spend some time on the new app.
World's first braille smartphone
Technology is evolving and definitely for the better. That's why after a TEDx Summit, someone ran with an idea to make an app that would help the visually impaired. Sumit Dagar has been working on the braille smartphone since 2011 and it is almost ready for distribution. While apps like Siri and Say Text help support the visually impaired, they still miss some key functionality. This is why Dagar started working on the braille phone. The phone uses "shape memory alloy technology" and is considered to be one of the most advanced smartphones not yet on the market. When a text message is sent, braille will move and form into the message for the visually impaired to feel.